This morning we continue our journey into this year, focusing on making "Intentional Progress."  I shared six steps to intentional progress with you, and I will continue to walk through them over the next few months.  Here are the six steps.
Here are the steps again:
1. Pray/Discern
2. Plan/Prepare
3. Wait/Discern God's Timing
4. Execute/Measure Progress
5. Wait/Faith & Patience
6. Receive When Harvest Time Comes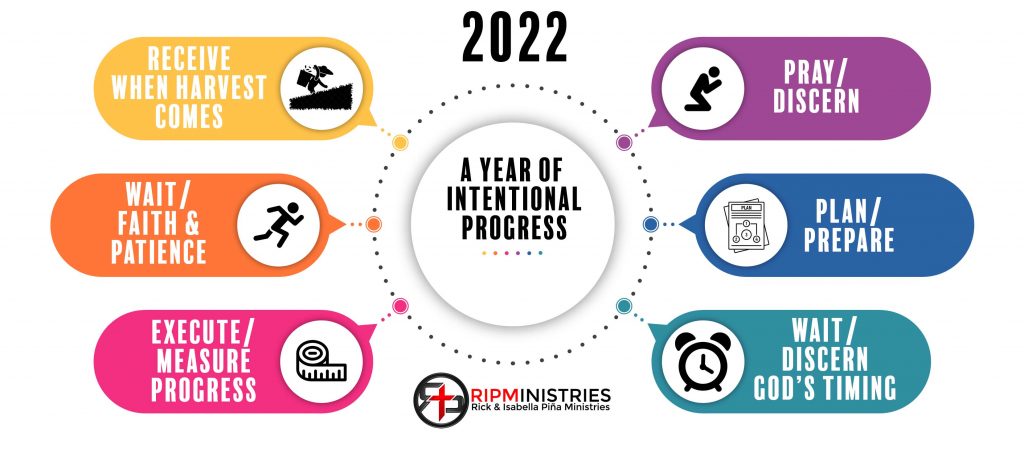 In this series, we have sought to glean life lessons from Jesus. We looked at John 5, 6, 8, 12, and 14-17. We then crossed over into chapter 18. I will pick up the story of Jesus where we left off.
Yesterday we covered John 18:38-40. We will discuss the same passage again today.
So what does this mean for you today? I will add to what we learned yesterday. Here are a few things.
1. We are all Barabbas.
You know the story by now. Pilate saw nothing wrong in Jesus. He wanted to set Jesus free. But the Jewish leadership wanted blood. So Pilate chose to leverage the tradition of releasing one Jewish prisoner doing PASSOVER. He normally gave the Jews an opporunity to choose who it would be, so he needed to find someone to offer up alongside Jesus that NO ONE would pick OVER Jesus.
Pilate chose Barabbas. This man was a murderer and a revolutionary. He led an insurrection. He was a thug and rebel. He was no comparison for Jesus. Barabbas earned his spot on death row. He deserved the punishment he had coming to him. But not Jesus. What had Jesus done but love sinners? What had Jesus done but perform miracles?
Pilate was pretty confident that his plan would work. But in the end, it did not. The people chose Barabbas. But although Pilate's plan seemingly failed, God's plan was still in operation.
— The Father knew that the people would have to treat Jesus like Barabbas so that He could treat Barabbas like Jesus.
— The Father was willing to allow Jesus to take our place on the cross so we could take Jesus' place in His heart.
— The Father was willing to give Jesus our punishment so that he can return give us His love and grace. The favor He bestowed upon His own son.
— We are all Barabbas. We all deserve to die. None of us deserve the love the Father had for his own Son. But Jesus took our place on the cross, and now we get to take his place in the world.
As Jesus is, so are we, in this world!
2. Jesus traded places with us, as He did with Barabbas.
Think about Barabbas. Put yourself in his shoes. You know you are guilty. You know you have punishment coming. You know that when the punishment comes, you earn it. But then, all of a sudden, you're told you can go free. As you're walking away free, you start to process what just happened. There was an innocent man that took your place. There was an innocent man who got your punishment. There was an innocent man that took the payment that you deserved. Do you know what that's called? That's called Grace. Grace is amazing.
— Like Barabbas, we all deserve punishment. We all earned it. We all fell short. None of us have complied with the 10 Commandments. All of us are guilty. All of us were sinners, and we were actually born into sin. But Jesus took our place. We didn't earn it, we did not deserve it, and sometimes we fail to truly grasp what Jesus did for us. Like the old movie with Eddie Murphy and then Aykroyd, "Trading Places," Jesus traded places with us.
— Jesus took our place on the cross, and now we get to take his place in the world.
— Jesus, who knew no sin, was made sin for us so that we, who knew no righteousness, could be made righteous (2 Cor 5:21). God took our sin and put it on Jesus. At the same time, He took Jesus' righteousness and put it on us. Jesus never sinned, but sin was imputed on him. We made too many mistakes to be righteous, but righteousness was imputed on us because of Jesus.
— Pilate offered two men to the crowd. One was perfect and innocent. The other was imperfect and guilty. The people chose to crucify the perfect man for the imperfect one. What was true back then is true today. Jesus took your place!
— When the chains were taken off of Barabbas, and he was told that he could walk away free, we don't know for sure if he ever thanked Jesus. The Bible does not document him turning around and saying, "Thank you, Sir, for taking my place." History does not tell us if he ever became a believer. The chances are that he walked away and never thought about Jesus again. And if he did, he would be like the majority of the world. Jesus died for all men and women.
Jesus died for all races in creeds. Jesus died for the world. But that does not mean that the world accepts Him. They did not except and then, and they do not accept Him now. But for those of us who do receive Him, we live a different reality. We are supposed to live as Jesus lived in this world. Jesus was God in the flesh. He was the incarnation of the divine. And now, today, we are the continuation of his incarnation. When people come in contact with us, they are supposed to come in contact with Jesus. How? Becuase He traded places with us back then, and we trade places with Him now! Jesus LIVES IN US!
3. Live your life in honor of Jesus' death.
Remember, this series is about intentional progress. To realize the progress God wants us to experience in 2022, I gave you six steps at the beginning of the year. Step 1 is praying and discerning the will of God for this season.
The point I will make here is that while you are praying about 2022 and you are making plans for 2022 and the rest of your life, please remember what Jesus did for you on the cross. Don't forget, you are Barabbas! The life that you have right now is a life that you owe to Jesus. Jesus paid your debt on the cross, so the least you can do is pay that debt back by living your life as the man/woman He destined you to be!
— Don't be selfish. Your life is not about you.
— Don't pursue selfish desires. Pursue the desires God has for you.
— Don't make your life about the dreams you birthed in your own heart. Make your life about the dreams God birthed in His heart for you before the world began.
— Die to self, live for Christ, and seek to believe what God believes about you. This is the ultimate goal!
Declaration of Faith:
Father, I thank You for sending Jesus to die in my place. I am Barabbas! I was guilty. I had sinned. I was even born a sinner. Sin was my nature. I deserved punishment. I was born with reservations to hell. However, Jesus died for me. He took my place. He traded places with me. I repented of my sin, I made Jesus my Lord, and while I was born a sinner, I have been BORN-AGAIN! Now Jesus is my life. Heaven is my home. The Holy Spirit is my guide. Jesus took my place on the cross, and I now take His place on the earth. As Jesus is, so am I in this world. Living out this reality, I know, GREATER IS COMING FOR ME! I declare this by faith. In Jesus' name. Amen.
This is Today's Word! Apply it and Prosper.