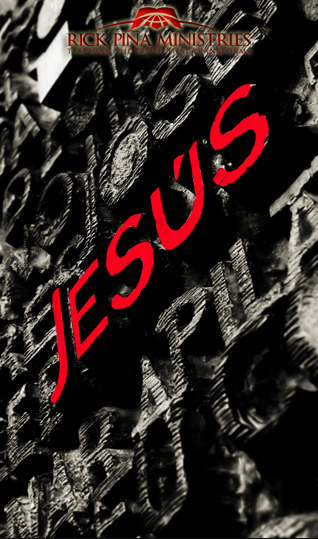 Do you know where you will spend eternity?
The question of eternal destination is  one that bugs and bothers many.  But if you are struggling with it, you don't have to.  The Bible is clear that God has provided a way for us to receive eternal life and that is in His Son – Jesus.  The Bible says:
"And the testimony is this, that God has given us eternal life, and this life is in His Son.  He who has the Son has the life; he who does not have the Son of God does not have the life" (1st John 5:11,12).
Don't you want eternal life?  Don't you want to know – for sure – where you will spend eternity?
John went on to say:
"These things I have written to you who believe in the name of the Son of God, so that you may know that you have eternal life.  This is the confidence which we have before Him, that, if we ask anything according to His will, He hears us" (1st John 5:13,14).
You can know that you have eternal life by accepting Jesus as your Lord today.  Now, you may be thinking, "How do I do that Rick?  Is there a long drawn out process?  Do I have to give money to a church?  Do I have to go somewhere?"  NO!  You don't have to go anywhere or give anything but your heart.  Believe me, once you do, you will never be the same.  If you are ready, then let's read one more passage and then pray a prayer:
"If you confess with your mouth Jesus as Lord, and believe in your heart that God raised Him from the dead, you will be saved; or with the heart a person believes, resulting in righteousness, and with the mouth he confesses, resulting in salvation.  For the Scripture says, "WHOEVER BELIEVES IN HIM WILL NOT BE DISAPPOINTED" (Roman 10:9-11).
Did you see that? You will NOT be disappointed!  I promise you that.  Are you ready?  Then use this simple prayer as a guide:
"Lord Jesus, I ask You to come into my life and forgive me of all my sins. I confess my sins before You this day. I denounce Satan and all his works. I confess Jesus as the Lord of my life. Thank You for saving me and for giving me eternal life IN YOU! I believe with my heart and I confess with my mouth that You rose from the dead. I am saved and I am NOT going to hell. Write my name in the Lamb's book of life. Today is my God-day with the Lord Jesus! I pray this prayer to the Father in the name of Jesus. Amen."
If you just prayed this prayer, please e-mail me (rick@rickpina.org) to let me know.  Real life, for you, has just begun!