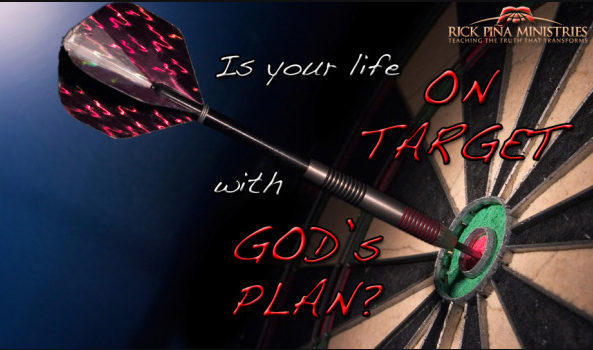 Have you ever wondered why you were born?  Have you ever contemplated the purpose for you being here?  Believe me, you are not the only one.  We all have an inner-yearning to find our purpose.  My desire is that you find, follow, and finish yours – BEFORE you die.  God has a tailor-made assignment for you and wonderful things happen when there is an alignment with your assignment.
God told Jeremiah, "I knew you before I formed you in your mother's womb. Before you were born I set you apart and appointed you as My prophet to the nations" (Jer 1:5).  Did you get that?  Jeremiah had a specific assignment BEFORE he was ever born.  Furthermore, it would be unrighteous of a Father to expect a son to do something that he could not do.
So, if Jehovah expected Jeremiah to be a prophet to the nations, then that means that He equipped Jeremiah with the ability and grace to complete the assignment.  Whatever God equips you to do, He expects you to do; and whatever He expects you to do, He equips you to do.  The key is finding out what that is.
If Jeremiah had spent his life attempting to be a carpenter, baker, lawyer, etc., he would have been a man most miserable.  There is a certain level of ease and peace that you receive when you know you are walking in your purpose.   Later in Jeremiah Jehovah said, "For I know the plans I have for you," says the LORD. "They are plans for good and not for disaster, to give you a future and a hope" (Jer 29:11).  This doesn't just apply to Jeremiah.  The Father has plans and thoughts for you; and not just any plans.  These are good plans, plans to give you a future and a hope.  Your job, then, is to find out what those plans are and to align your life – in thought and in deed – with them.   I know that many people are wary of seeking God's purpose for their lives, because they feel that they will not be up to the task.  But remember, God will never instruct you to do something that He has not ALREADY injected you with.
Paul said, "By the Grace of God, I am what I am…" (1 Cor 15:10).  God's instruction is equal to His injection; meaning that  God's grace (empowerment and favor) is injected into you according to God's instructions for your life.  Jehovah has impregnated you with everything you will need to succeed in your assignment.  Frustration sets in when you try to do something that He never intended for you to do.  Paul did not have Jeremiah's assignment.  Jeremiah had to deal with the Kings, Paul had to deal with governors.  Neither one of them had Nehemiah's assignment.  Nehemiah had to rebuild the wall.  Neither Paul nor Jeremiah had to know anything about wall building to make their lives a success.  But that's the beauty of it.  We all have a tailor-made assignment and part of my prayer for you is that you align yourself with yours!
I pray that the materials on this site help you maximize your purpose and potential in life.
Declare this Confession over your life: Father, I thank You for thinking enough about me to make a tailor-made assignment for my life.  Before I was born You designed a plan for my life and You prepared everything I will ever need to bring it to pass.  I declare, by faith, that I align myself with Your assignment and I seek to live it out with complete confidence.  I know that I can do it, because You will never expect me to do something that You have not equipped me to do!   I enter this day, this month, and this year with great expectations.  Speak Lord, Your servant heareth!  In Jesus' name.  Amen!